Jérôme Favrod est professeur ordinaire à l'Institut et Haute Ecole de la Santé, La Source à Lausanne. Il s'agit d'un des sites de la Haute École Spécialisée de Suisse Occidentale. Il est également infirmier spécialiste clinique dans la Section de psychiatrie sociale du Service de psychiatrie communautaire du Département de psychiatrie du Centre Hospitalier Universitaire Vaudois. Il dirige le Laboratoire d'enseignement et de recherche de l'Institut et Haute Ecole de la Santé la Source et fait partie du groupe de recherche en psychiatrie sociale.
Il cherche à créer des connexions vivantes entre la clinique, la recherche et l'enseignement. Il a notamment œuvré dans le développement de programmes psychosociaux pour soutenir le rétablissement de personnes atteintes de schizophrénies. Il a une formation en thérapie familiale systémique et en thérapie cognitive et comportementale.
Vous trouverez ses publications sur :
Orcid ID: 000-0002-1132-9472
Scopus ID: 6603958883
ResearcherID:D-9099-2011
Loop profile: 134386
et ses interventions dans les médias sur :

Quand on entend des voix, Corpus, 7 avril 2015
J'entends des voix, 36.9, 16 décembre 2015
Rebooster les émotions positives, CQFD, 1er mars 2016
Autres médias
T-shirt that may predict « explosive » mood, The Hindu, 3 novembre 2011
Auprès de ceux qui entendent des voix, 24 heures, 14 mars 2014
Infirmier : un rôle majeur pour le rétablissement, Le Devoir, 23 mai 2015
Entendre des voix n'est pas aussi fou que l'on croit, 24 heures, 21 mars 2017
Mysafiri i Mënghesit, RTK, 26 mai 2017
Altmetrics et SCIMAGO Journal Rank (SJR) de quelques articles

Délires et hallucinations
Khazaal Y, Chatton A, Dieben K, Huguelet P, Boucherie M, Monney G, Lecardeur L, Salamin V, Bretel F, Azoulay S, Pesenti E, Krychowski R, Costa Prata A, Bartolomei J, Brazo P, Traian A, Charpeaud T, Murys E, Poupart F, Rouviere S, Zullino D, Parabiaghi A, Saoud M, Favrod J: Reducing delusional conviction through a cognitive-based group training game: A multicentre randomized controlled trial. Front Psychiatry 2015;6:66.
Favrod J, Nguyen A: Sustained antipsychotic effect and delayed self-esteem improvement of metacognitive training for schizophrenia. Evid Based Ment Health 2015;18:60.
Favrod J, Rexhaj S, Bardy S, Ferrari P, Hayoz C, Moritz S, Conus P, Bonsack C: Sustained antipsychotic effect of metacognitive training in psychosis: A randomized-controlled study. Eur Psychiatry 2014;29:275-281.
Briki M, Monnin J, Haffen E, Sechter D, Favrod J, Netillard C, Cheraitia E, Marin K, Govyadovskaya S, Tio G, Bonin B, Chauvet-Gelinier JC, Leclerc S, Hode Y, Vidailhet P, Berna F, Bertschy AZ, Vandel P: Metacognitive training for schizophrenia: A multicentre randomised controlled trial. Schizophr Res 2014;157:99-106.
Chaix J, Ma E, Nguyen A, Ortiz Collado MA, Rexhaj S, Favrod J: Safety-seeking behaviours and verbal auditory hallucinations in schizophrenia. Psychiatry research 2014;220:158-162.
Moritz S, Favrod J, Andreou C, Morrison AP, Bohn F, Veckenstedt R, Tonn P, Karow A: Beyond the usual suspects: Positive attitudes towards positive symptoms is associated with medication noncompliance in psychosis. Schizophr Bull 2013;39:917-922.
Favrod J, Rexhaj S, Ferrari P, Bardy S, Hayoz C, Morandi S, Bonsack C, Giuliani F: French version validation of the psychotic symptom rating scales (psyrats) for outpatients with persistent psychotic symptoms. Bmc Psychiatry 2012;12.
Favrod J, Maire A, Bardy S, Pernier S, Bonsack C: Improving insight into delusions: A pilot study of metacognitive training for patients with schizophrenia. Journal of Advanced Nursing 2011;67:401-407.
Zimmermann G, Favrod J, Trieu VH, Pomini V: The effect of cognitive behavioral treatment on the positive symptoms of schizophrenia spectrum disorders: A meta-analysis. Schizophrenia Research 2005;77:1-9.
Anhédonie et apathie
Nguyen A, Frobert L, McCluskey I, Golay P, Bonsack C, Favrod J: Development of the positive emotions program for schizophrenia: An intervention to improve pleasure and motivation in schizophrenia. Front Psychiatry 2016;7:13.
Favrod J, Nguyen A, Fankhauser C, Ismailaj A, Hasler JD, Ringuet A, Rexhaj S, Bonsack C: Positive emotions program for schizophrenia (PEPS): A pilot intervention to reduce anhedonia and apathy. BMC Psychiatry 2015;15:231.
Favrod J, Giuliani F, Ernst F, Bonsack C: Anticipatory pleasure skills training: A new intervention to reduce anhedonia in schizophrenia. Perspectives in Psychiatric Care 2010;46:171-181.
Cohérence cardiaque
Palix J, Akselrod M, Cungi C, Giuliani F, Favrod J: Changes in heart-rate variability recorded in natural situation with t-shirt integrated sensors and level of observed behavioral excitation: A pilot study of patients with intellectual disabilities and psychiatric disorders. Frontiers in Psychiatry 2017;8
Favrod J, Brana A, Gavillet A, Akselrod M, Nguyen A, Palix J: Entraînement à faire face au stress professionnel pour les personnes avec un retard intellectuel : Une étude pilote. Journal de Thérapie Comportementale et Cognitive 2015;25:132-141. dx.doi.org/10.1016/j.jtcc.2015.07.005
Proches aidants
Rexhaj S, Jose AE, Golay P, Favrod J: Perceptions of schizophrenia and coping styles in caregivers: Comparison between india and switzerland. J Psychiatr Ment Health Nurs 2016;23:585-594.
Rexhaj S, Python NV, Morin D, Bonsack C, Favrod J: Correlational study: Illness representations and coping styles in caregivers for individuals with schizophrenia. Ann Gen Psychiatry 2013;12:27. 10.1186/1744-859X-12-27.
Psychiatrie communautaire
Bonsack C, Favrod J, Morandi S: À la recherche d'un dosage minimal d'antipsychotiques : Construire une
décision partagée avec les personnes souffrant de psychose. Annales Médico-psychologiques, revue psychiatrique 2017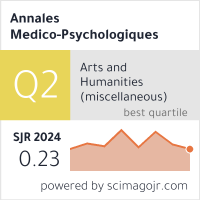 Bonsack C, Golay P, Gibellini Manetti S, Gebel S, Ferrari P, Besse C, Favrod J, Morandi S: Linking primary and secondary care after psychiatric hospitalization: Comparison between transitional case management setting and routine care for common mental disorders. Front Psychiatry 2016;7:96.
Bonsack C, Rexhaj S, Favrod J: Psychoeducation: Definition, history, interest and limits. Ann Med-Psychol 2015;173:79-83.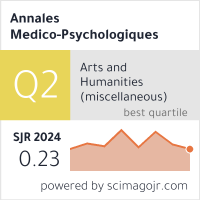 Baier V, Favrod J, Ferrari P, Koch N, Holzer L: Early tailored assertive community case management for hard-to-engage adolescents suffering from psychiatric disorders: An exploratory pilot study. Early Intervention in Psychiatry 2013;7:94-99.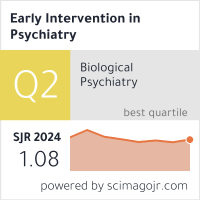 Bonsack C, Manetti SG, Favrod J, Montagrin Y, Besson J, Bovet P, Conus P: Motivational intervention to reduce cannabis use in young people with psychosis: A randomized controlled trial. Psychotherapy and Psychosomatics 2011;80:287-297.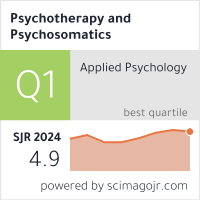 Favrod J, Crespi S, Faust JM, Polari A, Bonsack C, Conus P: A psychoeducation tool for patients with first-episode psychosis. Acta Neuropsychiatrica 2011;23:75-77.
Collaborations diverses
Urben S, Lambelet F, Baier V, Jaugey L, Favrod J, Holzer L: Entraînement aux habiletés sociales pour adolescents souffrant de troubles psychiatriques sévères : Étude exploratoire de l'impact sur l'assertivité. Annales Medico-Psychologiques 2014;172:254-260.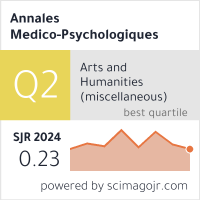 Ortiz Collado MA, Saez M, Favrod J, Hatem M: Antenatal psychosomatic programming to reduce postpartum depression risk and improve childbirth outcomes: A randomized controlled trial in spain and france. BMC Pregnancy Childbirth 2014;14:22.